Auto Accident Injuries
---
Expertly treating pain in the Fort Lee, NJ area
Auto accident injuries can be devastating.
Beyond just inconveniences, injury and trauma are often present, sometimes significant.
Things like connective tissue injuries, which are often misdiagnosed, or not reported as the result of an accident, can take an extremely long time to heal. Minimal, mild, or even significant trauma to the neck, lower back, shoulders and even knees often go unreported.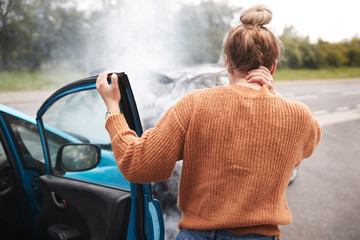 A good evaluation is key to your financial and physical health after an auto accident injury.
At Ishitani Health Center we take a more integrated approach to your physical and financial care coupling our extensive experience and training. We frequently couple your care with medical doctors, including neurologists, neurosurgeons, and regular physicians.
Based on our comprehensive evaluation and diagnostic imaging testing we will tell you what's wrong, give you recommendations and prescribe a custom diagnosis and treatment plan to help restore your health after your auto injury.
If you believe you could benefit from high-quality care, consider getting treatment from the staff at Ishitani Health Center. Our dedicated staff will be pleased to answer your questions today. We can also help you schedule a time to visit our Fort Lee office.
Call Us: (201) 302-9993
Email: info@ishitanihealth.com