Meet the Team
---
Expertly treating pain in the Fort Lee, NJ area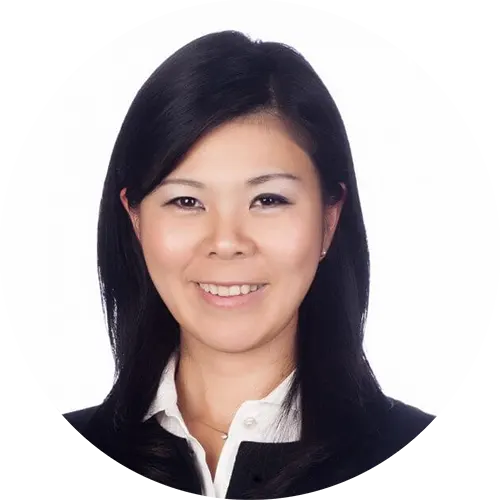 Board Certified Chiropractic Physician
Dr. Mika Ishitani is the founder of Ishitani Health Center in Fort Lee, NJ. She began practicing chiropractic in 2000 and has made it her lifelong commitment to research and discover the most effective ways to relieve and eliminate the pain for those suffering from neck and back pain as well as pain resulting from traumatic injuries such as automobile accidents and sports injuries.
As a young child living in Japan, Dr. Ishitani knew she wanted to help people live a healthy life and decided to become a chiropractor. Upon earning her bachelor's degree in Japan, Dr. Ishitani was determined to learn from the best and went searching for the most prestigious chiropractic college in the world … and she found it … Palmer College of Chiropractic in Davenport, Iowa. Dr. Mika (as her patients affectionately call her) moved to the United States and received her doctorate degree from Palmer College of Chiropractic. This was a major accomplishment but just a starting point for Dr. Mika and her mission to help restore people's health without drugs or surgery. To date, Dr. Mika has helped thousands of patients get back to a pain-free life of better health.
Prior to opening her own practice in Fort Lee, Dr. Mika practiced for a large chiropractic clinic in California that specialized in family and accident injury care. This experience gave Dr. Mika the opportunity to help a wide variety of patients including those who had been in automobile accidents or injured on the job as well as patients suffering from headaches, neck pain, and back pain.
Dr. Mika's love of family is reflected in her gentle, effective care of children. She is certified by the International Chiropractic Pediatric Association, one of the most honored and respected children's associations. Dr. Mika is also a Webster technique chiropractic doctor, certified to safely treat pregnant women for back and neck pain, as well as supporting pregnancy health.
Dr. Mika is an active member of the American Chiropractic Association, the New Jersey Chiropractic Association, the International Pediatric Chiropractic Association, the Foundation for Chiropractic Progress, and the Japanese Chiropractic Association.
Dr. Mika is also the author of the book "NECK PAIN" and co-author of 'NECK PAIN – You Don't Want It, You Don't Need It.'
Dr. Mika is committed to teaching people how to regain their health and how to stay healthy.
She would like to help you and is happy to answer your questions regarding chiropractic and your health.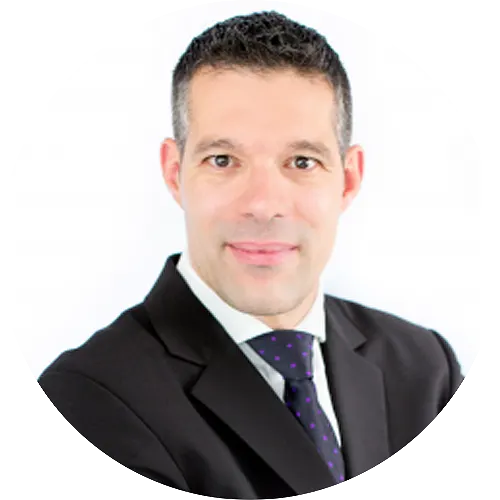 Director of Office and Patient Services
Along with his wife, Dr. Mika Ishitani, Mauro Spini is a co-founder of Ishitani Health Center.
Mauro has been with Ishitani Health Center from its inception, and his numerous "behind the scenes" responsibilities assure each patient a pleasant visit and a highly-professional, smooth-running clinic.
As Director of Office and Patient Services, Mauro oversees the coordination of benefits for the patients, including insurance verification and claims submissions. He works hard to resolve patients' problems with their insurance and assists with doctor-patient relationships, helping to improve communications and patient satisfaction. As IT Officer, Mauro has implemented several technology upgrades to better serve the patient and assist the doctor.
Mauro is also responsible for making sure doctors and staff are compliant with the current standards of federal insurance regulations and medical coding. To accomplish this, Mauro attends coding and compliance seminars on a regular basis.
As the Facility Director, Mauro makes sure the office environment, equipment, and instruments are well-maintained and in proper working order.
While masterfully handling all his technical duties, Mauro does not miss the opportunity to greet each patient with a cheerful smile and genuine caring. He and the entire staff at Ishitani Health Center want to make every patient's office visit the very best possible.
Mauro fills his weekends with treasured family time, car racing, and sports.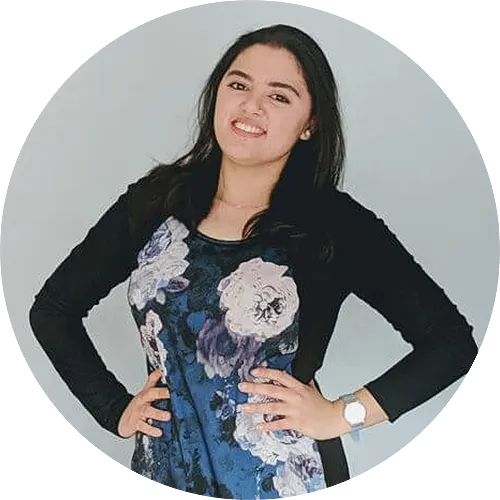 Naturopathic Doctor and Nutritionist
To make an appointment with Dr. Humaira Quraishi, please call her directly at 201-286-0408 or email her at drhquraishi@gmail.com
Dr. Humaira Quraishi is a naturopathic doctor and clinical nutritionist. After receiving her bachelor's degree in biology from Fairleigh Dickinson University, she went on to pursue her master's degree in nutrition and naturopathic medical degree from the University of Bridgeport in Connecticut. Dr. Quraishi has years of experience as a naturopathic consultant and nutritionist and utilizes various methods to address both acute and chronic diseases as well as to prevent future disease.
Naturopathic medicine, or naturopathy, is a form of alternative medicine that focuses on preventive care and promoting health and wellbeing through natural, non-invasive techniques and therapies. Treatments are highly specialized for each patient, with consideration of the root causes of each patient's symptoms in order to give the body what it needs to achieve optimal health. To restore or maintain health in their patients, Dr. Quraishi utilizes a combination of methods including diet and nutrition management, herbal medicine, supplements, mind-body therapy, hydrotherapy, homeopathy, and lifestyle assessment and coaching. She believes that nutrition and natural remedies are at the core of promoting good health and self-healing, one of the foundations of the philosophy behind naturopathic medicine.
Some of the conditions that Dr. Humaira Quraishi treats include:
General health conditions (allergies, skin, weight)
Musculoskeletal health
Women's health
Cardiovascular health
Digestive health
Endocrine disorders (thyroid, diabetes, PCOS)
Pain management
Autoimmune disease
Ear/nose/throat
Cancer recovery support
Pediatric and geriatric care
Dr. Quraishi specializes in treating both chronic and acute disease and takes an interest in issues such as malnutrition, disease prevention, world health, and research. In her free time, she enjoys being outdoors, writing, painting, and photography.
Health is achieved by the way we live and how we fuel ourselves. Take the first step today and learn more about the natural methods that can help you live a happier, healthier life.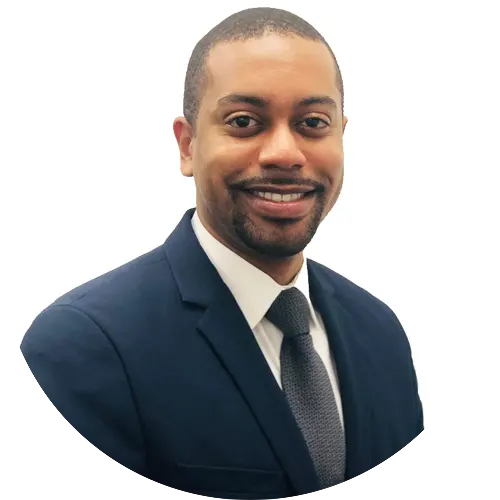 Board-certified Chiropractic Physician
Dr. Roger Mitchell is a licensed New York State and New Jersey State Chiropractic Physician who has completed all examinations administered by the National Board of Chiropractic Examiners. He received his Bachelor of Science degree from The City University of New York and his Doctorate of Chiropractic from New York Chiropractic College.
Dr. Roger has a passion for chiropractic care and focuses on the body holistically. His passion for chiropractic started after a traumatic car accident that caused severe damage to his neck and lower back. After meeting with a chiropractor, his condition significantly improved, and he decided he wanted to help people in the same way after suffering from chronic pain for over a year.
He specializes in treating a variety of different conditions and understands the importance of utilizing the right treatment method for the right condition. He is certified in sports injury and management, instrument-assisted soft tissue, and Kinesio-taping. He takes pride in listening to each patient's concern, being efficient, and taking every case seriously. With an athletic background in soccer and track and field, he appreciates fitness and incorporates a functional approach with each patient. In his spare time, he enjoys going for a run, spending time with his family, listening to and playing music.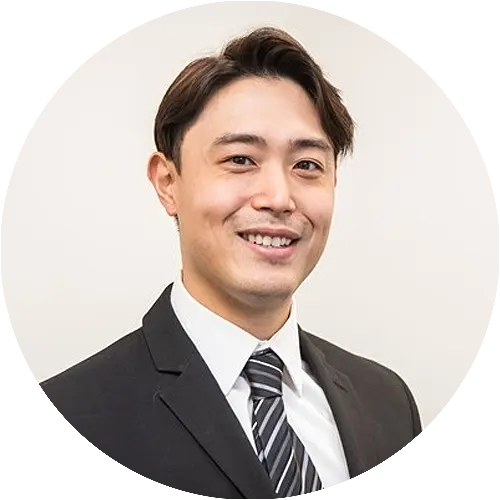 Board-certified Doctor of Physical Therapy
Hoon Choi PT, DPT earned his Doctorate in Physical Therapy from Columbia University Medical Center in NY with University honors with Advanced orthopedic track and holds a Bachelor of Science in Psychology from Carnegie Mellon University.
Dr. Choi had internship experience at the New York-Presbyterian – Allen Hospital and Mount Sinai West as well as a private practice in NY and NJ.
Dr. Choi utilizes his experience treating a variety of patients with orthopedic and neurological injuries to provide a comprehensive treatment approach involving manual therapy, neuromuscular re-education, and exercise.
Dr. Choi listens closely to his patients and collaborates with them to achieve their goals.
In his approach to manual physical therapy, Dr. Choi aims to provide patient-centered care that treats the body as a whole; to get to the root of the issue rather than only focusing on the symptoms. He also aims to provide his clients with the tools and education to further their knowledge of their presenting issues, working toward a full functional movement that is pain-free and sustainable. To schedule call 201-302-9993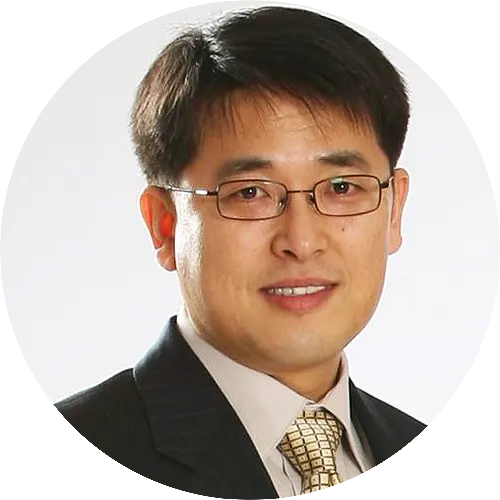 Certified Acupuncturist
Heon J. Lee, L. Ac, and OM. is a certified acupuncturist and herbologist by National Certification Commission for Acupuncture and Oriental Medicine (NCCAOM) and a licensed Acupuncturist and Herbologist in New York and New Jersey.
He graduated from Heilongjiang University in China and the Eastern School of Acupuncture and Traditional Medicine in New Jersey.
Dr. Lee brings over twelve years of spine-related Acupuncture experience to Ishitani Health Center and will be an invaluable tool to reduce our patients' pain, inflammation, and discomfort.