Pediatric Chiropractic Care
---
Expertly treating pain in the Fort Lee, NJ area
Chiropractic care is not limited to any age group. With today's advancements in the field, gentle chiropractic adjustments can also be applied to pediatric patients as young as newborn babies. In chiropractic philosophy, it is believed that strains and traumas begin as early as during the birth of the baby.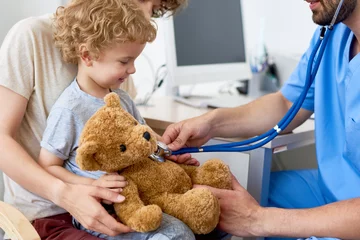 The pressures and forces exerted onto the baby before and during birth cause spinal misalignments, or subluxations, that will continue to have an effect on the growth and development of the baby's spine and overall health of the nervous system if they go uncorrected. It is important that children continue to receive chiropractic care as they grow up, whether they have symptoms of pain or simply for wellness care to maintain a healthy spine.
Chiropractic care doesn't always begin when a child is just born – sometimes it starts with their pregnant mother. Chiropractors are also trained to make adjustments to prepare the spine and pelvis for childbirth. In the case of mothers with breech babies, in which the baby's position is head-up, chiropractic adjustments are also shown to be effective in correcting the positioning of the baby prior to birth. Known as the Webster technique, chiropractors make gentle adjustments to the mother's spine and pelvis to relieve pelvic subluxations and bring them back to a proper balanced state, restoring normal physiological function and allowing the baby to be born in the most optimal position.
Dr. Mika Ishitani is certified by the International Chiropractic Pediatric Association (ICPA) for pediatric chiropractic care and the Webster technique.
If you believe you could benefit from high-quality care, consider getting treatment from the staff at Ishitani Health Center. Our dedicated staff will be pleased to answer your questions today. We can also help you schedule a time to visit our Fort Lee office.
Call Us: (201) 302-9993
Email: info@ishitanihealth.com