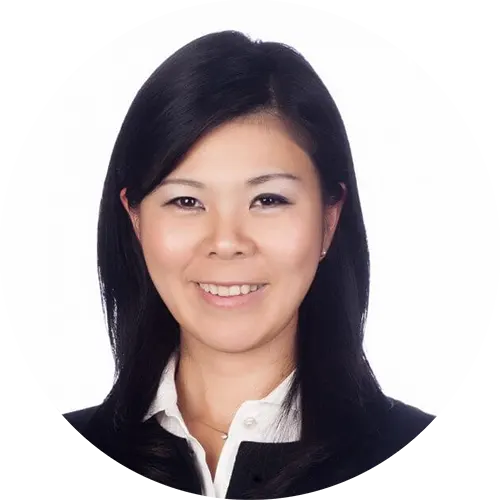 Dr. Mika Ishitani
Board Certified Chiropractic Physician
---
Expertly treating pain in the Fort Lee, NJ area
Dr. Mika Ishitani is the founder of Ishitani Health Center in Fort Lee, NJ. She began practicing chiropractic in 2000 and has made it her lifelong commitment to research and discover the most effective ways to relieve and eliminate the pain for those suffering from neck and back pain as well as pain resulting from traumatic injuries such as automobile accidents and sports injuries.
As a young child living in Japan, Dr. Ishitani knew she wanted to help people live a healthy life and decided to become a chiropractor. Upon earning her bachelor's degree in Japan, Dr. Ishitani was determined to learn from the best and went searching for the most prestigious chiropractic college in the world … and she found it … Palmer College of Chiropractic in Davenport, Iowa. Dr. Mika (as her patients affectionately call her) moved to the United States and received her doctorate degree from Palmer College of Chiropractic. This was a major accomplishment but just a starting point for Dr. Mika and her mission to help restore people's health without drugs or surgery. To date, Dr. Mika has helped thousands of patients get back to a pain-free life of better health.
Prior to opening her own practice in Fort Lee, Dr. Mika practiced for a large chiropractic clinic in California that specialized in family and accident injury care. This experience gave Dr. Mika the opportunity to help a wide variety of patients including those who had been in automobile accidents or injured on the job as well as patients suffering from headaches, neck pain, and back pain.
Dr. Mika's love of family is reflected in her gentle, effective care of children. She is certified by the International Chiropractic Pediatric Association, one of the most honored and respected children's associations. Dr. Mika is also a Webster technique chiropractic doctor, certified to safely treat pregnant women for back and neck pain, as well as supporting pregnancy health.
Dr. Mika is an active member of the American Chiropractic Association, the New Jersey Chiropractic Association, the International Pediatric Chiropractic Association, the Foundation for Chiropractic Progress, and the Japanese Chiropractic Association.
Dr. Mika is also the author of the book "NECK PAIN" and co-author of 'NECK PAIN – You Don't Want It, You Don't Need It.'
Dr. Mika is committed to teaching people how to regain their health and how to stay healthy.
She would like to help you and is happy to answer your questions regarding chiropractic and your health.