Car Insurance Coverage for Chiropractic Treatment – How it Works
- Thursday, September 08, 2022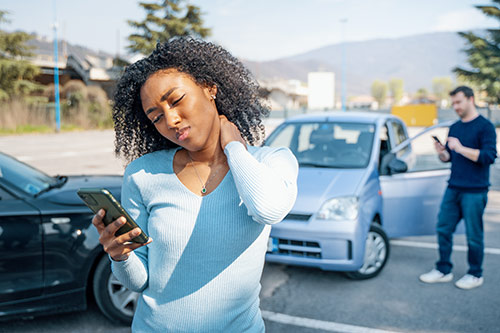 Greetings from all of us here at Fort Lee's Ishitani Health Center! As most of you know, we are a multi-specialty medical facility providing chiropractic care, physical therapy, decompression therapy, and a number of other pain management disciplines.
In a previous blog post, we covered how your car insurance helps cover any necessary chiropractic treatments for auto accident injuries, whether you or the other driver was at-fault. Below, we dig deeper into the subject by answering some FAQs on the subject.
If you were at-fault in the accident:
You likely have personal injury protection coverage as part of your auto insurance policy that you already pay for in your monthly premiums.
The coverage you pay for in your monthly premiums is designed for you to use if you need to seek auto accident-related treatment, and you should absolutely claim against that coverage.
If you were NOT at-fault in the accident:
The other driver very likely has personal injury protection coverage within their auto insurance policy.
The at-fault driver is likely insured to cover people, like you, who were hurt by their actions.
What to do Immediately:
Get your injury assessed and treated ASAP– then deal with insurance.
If you were at-fault, the process becomes easy because you can deal directly with your insurance company.
If you were not at fault, the at-fault driver's insurance company will coordinate with you on this subject in most circumstances.
So, if you are suffering any form of pain resulting from an auto accident, know there is a non-surgical and drug-free path to rapid and lasting pain relief! Please realize it is highly likely that most (or all!) of your chiropractic treatment costs are covered by insurance, regardless of who is at-fault. So why live one more moment in pain? Contact Ishitani Health Center and we'll take care of you!