Physical Therapy Outweighs Surgery Risks
- Thursday, January 20, 2022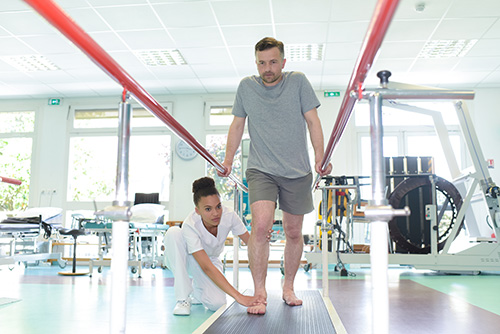 Greetings all to Ft. Lee, NJ's Ishitani Health Center blog! In a moment we're going to get right into today's topic that focuses upon all of you going through the physical therapy vs surgery decision making process. But first, for those of you new to our blog and to our health center, our highly trained staff and group of board-certified health professionals deliver a host of healthcare services. Those services include (but are not limited to) Chiropractic care services, Physical Therapy services, Acupuncture care, Naturopathic care, and Spinal Decompression treatment.
Now, onto things to consider when weighing the risks of physical therapy vs surgery.
Although many people think that surgery is the quick and easy answer to going back to the pre-injury and pre-pain days, this is most often not the case. In fact, in most cases, surgery results in longer recovery times and the problem could still affect you later on in life. There are many risks to surgery and high costs that make physical therapy a first option and better alternative. Although risks are uncommon and happen in only about 2% of cases, compared to the fact that there are no risks to physical therapy it may be better to try therapy first.
Risks include:
Complications from anesthesia
Blood clots
Infection
Allergic reactions
Nerve damage
Knee stiffness and motion difficulties in the knee
For costs, a surgery to repair a torn meniscus, for example, can cost up to $5,000 whereas physical therapy on average is around $2,000. For a total knee replacement, the cost can be upwards of $50,000. When you're looking at those prices, physical therapy is the most cost-effective treatment to try first before heading the operating room.
We take profound professional reward in educating both our patients and the general public about living the most healthy life possible. Now that we've introduced some things to consider about risk, next week we'll continue with a discussion regarding the benefits of physical therapy over surgery. Stay tuned!
We welcome the opportunity to provide you a free health care consult. One simple call to the Ishitani Health Center can put you on course to dramatically improved health and overall quality of life.